| | |
| --- | --- |
| Orig. Price: | $479.00 |
| Sale Price: | $229.00 |
| Availability: | in stock |
35,000 gallon. Used with Digital Soft Touch or Total Control Power Supplies
The GRC/AP/SC36/RC35 is the generic replacement for the AutoPilot SC-36 RC-35 salt cell. This generic cell fits AutoPilot plumbing perfectly, meaning it's a plug and play replacement for the OEM (original equipment manufacturer) cell.
The GRC/AP/S36/RC35 has only two prongs, but fits three-pronged AutoPilot cell cords with no problem. Unions are included with the cell, and we recommend adding a new cord when replacing any salt cell.
Like our other generic cells, the GRC/AP/SC36-RC35 is more economical than its OEM counterpart, and has 5-year limited warranty which is better than offered by AutoPilot on the SC-36 RC-35.
Another advantage of our generic cells is their clear housing, which makes it easy to ensure the cell is functioning correctly. This also helps in determining when the cell is in need of periodic cleaning, which can be done easily with a solution of water and muriatic acid.
The GRC/AP/SC36/RC35 employs the same design of the AutoPilot original, providing a steady supply of pure chlorine. OEM and generic AutoPilot replacement cells also both benefit from the unique manifold design of Pool Pilot systems, which includes a strainer to keep debris out of the cell and a tri-sensor to determine if water flow, salt levels and water temperature are sufficient for chlorine generation. Thus, the GRC/AP/SC36/RC35 provides lasting, reliable chlorine production at less cost than the AutoPilot original cell with better warranty protection.
Product Highlights:
Affordable Prices – Our Gold Series generic cells save you money and are a great alternative to expensive OEM cells.
Shipping Guarantee – 24hr dispatch.
Clear Cell Housing - View chlorine production and check for scale build up at any time.
No Tools Required - All our Gold Series cells are plug & play that simply install into the existing plumbing with no cutting or gluing required.
High Performance Electrodes - Our Gold Series cells all use high performance long life Titanium electrodes with a specially formulated Platinum and Iridium coating.
Eco Friendly - Salt pools require less chemicals and eliminate the need for liquid chlorine.
5 Year Warranty - All of our Gold Series cells carry an industry leading 5 year limited warranty.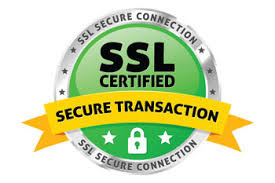 The US market is being flooded with cheap salt cells from CHINA and most suppliers and distributors are supplying these cells to pool shops and the general public.
Issues relating to these cells and our drive to offer good, reliable products have resulted in Nova Chlorinators to no longer supply any imported parts from China.
Our commitment to you is we will only supply replacement cells manufactured in Australia or US using commercial grade titanium plate from USA which has consistently produced the best material in the last 25 years. These cells have 15,000hr expected life where as the downside of cheap cells is a much shorter 5,000hr lifespan.