| | |
| --- | --- |
| Orig. Price: | $719.00 |
| Sale Price: | $379.00 |
| Availability: | in stock |
| Prod. Code: | GRC/R/AE7 |
60,000 gallon
Our Long Life, High Performance Electrodes ensure extended cell life and increased chlorine production efficiency. No need for re-plumbing, all of our Generic Replacement Cells neatly fit into the original plumbing configuration. All of our Generic Replacement Cells come with extended warranty periods, which in most cases exceed that of the original manufacture. These cells come with a clear outer housing for easy inspection of the cell plates, making cleaning and maintenance quick and easy!

All of our Replacement Cells are manufactured using Long Life, High Performance Electrodes. Using our generic cells can provide longer cell life and higher chlorine production efficiency. For the last 30 years we have pioneered competitive, reliable, and innovative salt water sanitizing solutions.

Quality cells manufactured for Resillience A3 & E3C Salt Generators. For use in pools up to 18,000 Gallons.

Resiliance cells are not interchangeable between different sizes. The power center controls a specific size cell
.
Product Highlights:
Affordable Prices – Our Gold Series generic cells save you money and are a great alternative to expensive OEM cells.
Shipping Guarantee – 24hr dispatch.
Clear Cell Housing - View chlorine production and check for scale build up at any time.
No Tools Required - All our Gold Series cells are plug & play that simply install into the existing plumbing with no cutting or gluing required.
High Performance Electrodes - Our Gold Series cells all use high performance long life Titanium electrodes with a specially formulated Platinum and Iridium coating.
Eco Friendly - Salt pools require less chemicals and eliminate the need for liquid chlorine.
5 Year Warranty - All of our Gold Series cells carry an industry leading 5 year limited warranty.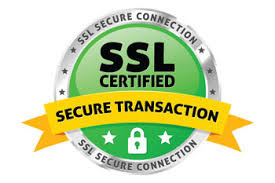 The US market is being flooded with cheap salt cells from CHINA and most suppliers and distributors are supplying these cells to pool shops and the general public.
Issues relating to these cells and our drive to offer good, reliable products have resulted in Nova Chlorinators to no longer supply any imported parts from China.
Our commitment to you is we will only supply replacement cells manufactured in Australia or US using commercial grade titanium plate from USA which has consistently produced the best material in the last 25 years. These cells have 15,000hr expected life where as the downside of cheap cells is a much shorter 5,000hr lifespan.