---
Thank-you so much for the electrode for my salt system. It arrived today, it is in and working! Was amazed how quickly it got here. Really appreciate all your help.

Many Thanks

Steve
Steve Haywood
---
Thank you so much for your help. We received the cell today. Very impressed with dealing with you.
Have a great day,
Kevin
Kevin Wood
---
Received my cell today. Feels built right works well. Thanks for going out of your way for me. I very much appreciate. Amazing service. World needs more of it! Keep up the good work.
Duane Bekolay
---
Dear Karen and Steve,

I wanted to take a moment and thank you for your excellent service. From the start your communication was spot on - we were updated on a regular basis and then when the product was shipped - you were sure to let me know - right down to when and how we would receive it.

And when the product arrived, upon inspection we found the salt cell to be all we had asked for and more. With that being said, I would appreciate you sharing your full line of products. Maybe I could use something else you provide.

Thanks again and stay safe and healthy during these crazy times.

Sincerely,

Richard Zaleski
Richard Zaleski
---
I just wanted to say that I received my new salt cell
today. I am very pleased with the quality. I will recommend you to anyone Iknow that is in need of a replacement cell. Thank you for a quality replacement cell at a much lower price than OEM. I will order from you again
in the future!
Michael Robinson
---
Ordered T-Cell 15, received after 2 days
excellent service
John L, Florida Keys
---
Received my salt cell today.
It's installed and operating
Thank You for a great internet sale!
Could not be happier.
Regards E McCarthy
Erin McCarthy
---
I would like to express my thanks for your excellent advice and personalised customer service when ordering my Compupool cell replacement and housing. I was astounded that the order arrived on Monday morning across from the East, after only being sent the previous Thursday. I have never experienced an online delivery time this quick and will happily recommend you to my friends.
Ashley, Roseburg OR
---
I just wanted to say thank you for the fast service. I got the part yesterday afternoon, I installed it before dinner. The pool is running great again. Thank you for saving me some money also. Good Job!!!
John
San Antonio, TX
John Boyd
---
Your company was extremely helpful in aiding me in my pool chlorinator endeavors. In fact, I had a hard time with 3 other companies, none of which knew what they were talking about. Steve was courteous, knowledgable, and very helpful.
Paul
St Louis, MO
Paul Bellow
---
I got my order had slight complaint emailed them by the time I sent email and went to kitchen the phone rang with someone named Steve dealing with it THATS the best service I have ever seen will most definitely recommend this company.
Jeanne
NY
Jeanne Edwards
---
I just ordered a pool cell from you and I want to thank you for the great service, I ordered the cell a couple days ago and have already received it. Now that is great service. I wish everyone did as good as you folks. Thanks again and keep up the good work.
Bob
Bob Jones, FL
---
Hey, my cell showed up Saturday! Installed and working. Really glad I found you guys.
Steve P
---
Hi Stephen,

My order just arrived, a day earlier that expected, and it is exactly what I needed to get my pool back in condition. Thank you for your assistance and consideration.

Sincerely,
Jack
Jack W
---
Hello Stephen,
Well the new cell arrived and has been tested OK.
There was a user manual with the cell, but no shipping information for returning the old cell
Anyway, thanks for all your effort to get this replacement cell.
regards,

Carle
Carle W
---
Dear Stephen and Karen, the new chlorinator cell arrived yesterday, I've installed it and am very pleased. The proper chlorine level of my pool is back to normal already and you have saved me considerable expense had I replaced the cell (indeed I feared the whole system) with one from the same manufacturer. Your generic version is perfect. I'll certainly keep my eye open for other products from your company. Best wishes, Barry
Barry Pearsol
---
I found Steve to be very genuine and gave expert advice towards my faulty chlorine generator. I was able to install a new cell that is now working 100% against my local pool shop who wanted to sell me a $1500 chlorine generator. Highly recommend.
George from Miami
---
Excellent service, order arrived 2days, saved $150 on the order. Thankyou appreciated
Peter Bennett
---
Just a note to say we received the salt cell Friday and installed over the weekend all good and working fine, thankyou for the quick delivery
James C, CA
---
Thanks Steve for the support and advice. Cell received and installed and working fine. Thanks
Lori
Lori McNeill
---
Received my cell after 3 days of ordering. All good and my pool is now up and running again, will not hesitate to recommend you
John Hill
---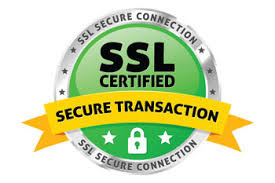 The US market is being flooded with cheap salt cells from CHINA and most suppliers and distributors are supplying these cells to pool shops and the general public.
Issues relating to these cells and our drive to offer good, reliable products have resulted in us no longer supplying any imported parts from China.
Our commitment to you is we will only supply replacement cells manufactured in Australia or US using commercial grade titanium plate from USA which has consistently produced the best material in the last 25 years. These cells have 15,000hr expected life where as the downside of cheap cells is a much shorter 5,000hr lifespan.